10 Minutes
By Mary MacDonald
As the saying goes, the best camera is the one you have in your hand — or in your pocket. When you have your camera ready at all times, you are able to capture that perfect photo moment more often. Photography and videography have never before been so accessible; bulky, expensive gear is no longer necessary to produce professional photographs and even 4K video. The quality of smartphone cameras has opened the doors wide to creative expression, for both professional production and personal exploration.
Mobile photography has become a daily practice for me and I find it richly rewarding. The art of photography lies in the eye of the photographer. The art of seeing is the practice of looking for colours, textures, shapes, lines and angles of light. I find I have begun to notice these small details more frequently. Looking through this internal lens and discovering these transitory moments of beauty that surround me is very beneficial to my mental health and well-being. I become fully absorbed once I enter this world of composing and framing photos and videos. I slip into a peaceful, mindful state, immersed in trying to recapture what I see with my phone camera.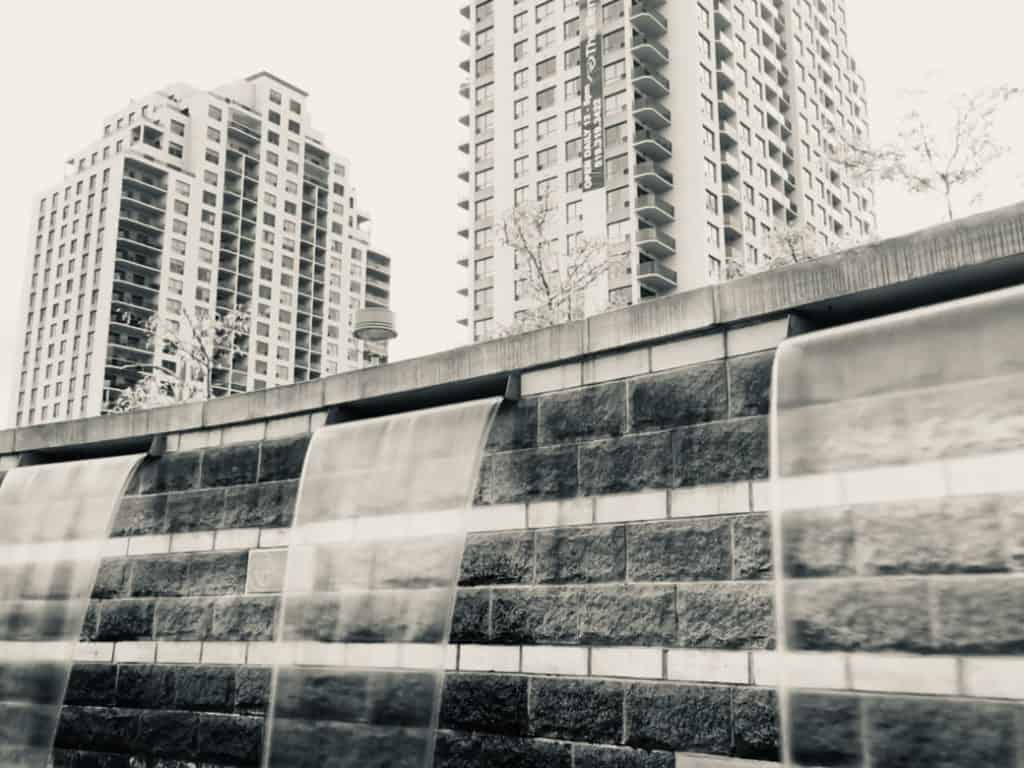 Smartphone cameras work best in settings with good lighting. One of my greatest pleasures is to get outdoors into natural light and search for photographic treasures. I love photographing close-up and macro shots of flowers, plants and tree bark. Macro lenses allow you to put your camera right onto the surface of the subject, delving right into its world. Being so close to the object I am photographing means I am drawn in to the smell, the texture, the sound of the moment as well. Paying attention to these everyday moments can be a powerful antidote to stress. Taking this practice into your daily life brings aspects of mindfulness that thread through your day.
Author and photographer Tammy Strobel's book My Morning View: An iPhone Photography Project About Gratitude, Grief & Good Coffee describes her daily practice of photography as a way to cope with a difficult time in her life. Her book is filled with serene, beautiful images of her morning coffee mug set against the surrounding natural environment, and is a beautiful testament to the mental-health benefits of creating.
Accessories and gear available for smartphone photography and videography increase the possibilities for creating and are much more affordable than the equivalent gear for traditional cameras and video recorders. Generally, mobile photo- and video-editing apps are intuitive to use, and are much more affordable in both cost and time investment than traditional editing software. Social media platforms complete the cycle by offering the opportunity to publish, share and even sell your work.
The list of accessories and tools available to mobile photographers is always growing. I have collected a few key pieces of equipment. Phone camera gear is also quite compact, portable and truly mobile. I can fit my entire set-up in a small backpack, which is perfect for both travelling far as well as simply walking to the nearest park or stepping out my door into the garden.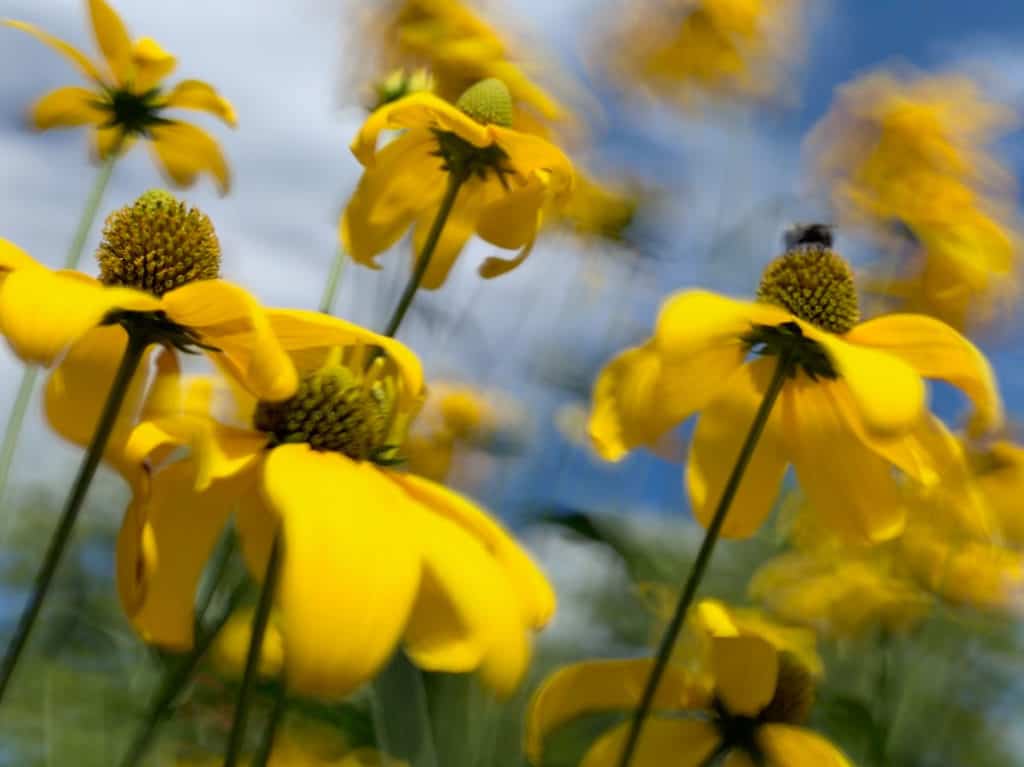 Essential Mobile Gear
For the Smartphone
Macro lens: a lens to mount on your smartphone camera that allows you to focus the lens from a very short distance, resulting in images that are equal in size to or larger than the subject in real life
Smartphone mount for tripods: these mounts grip your phone and have a standard attachment that allows you to connect your phone to both traditional and mobile photography tripods and gear
Tripods (both tabletop and floor): great for both photography and video, they allow you not only to steady the camera but also to access angles and shots that might not otherwise be possible
Gimbal (Dji Mobile): just like a gimbal for movie cameras, a hand-held smartphone gimbal allows you to stabilize your phone and take panning, dolly, subject tracking, and other shots previously reserved for professional video cameras
Bluetooth shutter: allows you to trigger the photo or video remotely, eliminating the shake that may come from touching your phone screen and allowing you to take photos and video at a distance from the camera
Microphones (Sennheiser Clip Mic and Shure Motiv): these microphones connect via the lightning port on the smartphone and allow you to capture professional quality sound
Other Mobile Digital Gear
Insta 360 one X: captures 360° photos and videos
Zoom H3-VR 360 microphone: captures 360° sound recordings
---
Take Advantage of the Unique Capabilities of Smartphone Cameras
Every good photograph tells a story. That story might be about the juxtaposition of colour, line, texture, angle of light, or the emotion or action unfolding before you. The smartphone camera is perfect for catching unexpected moments, getting into small spaces, shooting from different angles to change perspective, and to really focus on the story you want to tell. iPhone Live photos can be shared as still photos, short videos, gifs or long exposures, and can also be combined into longer videos. The Motion Photos feature available on some Android smartphones will produce a still image or an animated gif you can share. Most phone cameras now include the option to record slow-motion and time-lapse video, and record in high-definition (HD) and 4K.
Screencasting and screenshots allow you to bring a mixed-media effect into your work. Anything you create in another app on your mobile device can be screencast and recorded as video or screenshot as a still image to be edited into a photo or video. For one poetry film, I screencast a drawing app that mimicked painting with silk ribbons of light and superimposed this video footage as a layer blended on top of other video footage. The possibilities are almost endless and require only a dash of creative inspiration, a willingness to play, and some deft manoeuvring between apps.
---
Mobile Editing Tools
There are many free and low-cost apps that allow you to edit your photos and videos in traditional ways as well as some that offer more creative editing options. Many of these have built-in tutorials. "App smashing" is the art of progressively editing the same video or photo through different apps, and can create some astonishing effects.
My Favourite Mobile Editing Apps:
VSCO • (iOS/Android) – photo editing
Photofox • (iOS/Android) – photo editing; basic to advanced
Snapseed • (iOS/Android) – photo editing; basic to advanced
Mextures • (iOS/Android) – textures and distress effects
Prisma • (iOS/Android) – turns photos into paintings
Stop Motion Studio • (iOS/Android) – create stop-motion videos
TouchRetouch • (iOS/Android) – erase and retouch unwanted objects
Distressed FX • (iOS) – interesting textures and effects; can add birds and other objects
Videoleap • (iOS) – mobile video editing
Inkwork • (iOS) – turns photos into drawing/print art
Olli • (iOS)– applies art and cartoon effects to video and photo
Brushstroke • (iOS) – turns photos into paintings
Roll World • (iOS) – turn photos into 360° and "tiny planet" photos/videos
Paper • (iOS) – free drawing, painting and photo annotating app; can also be great for journaling and writing
Matter • (iOS) – create 3D effects
Reflect • (iOS) – create reflections, add reflective surfaces
Tintype • (iOS) – turn photos into old-fashioned daguerreotypes
Tangled FX • (iOS) – turn photos into unique drawings of lines
Tiny Planet Maker • (Android) – turn photos into 360° and "tiny planet" photos/videos
Vivacut • (Android) – mobile video editing
---
How and Where to Share Your Photos
There are countless ways to share your photos via social media. A dip into Instagram, one of my favourite ways of sharing my photos, reveals a huge array of photos and artwork by a range of creators, from professionals to casual snappers. Flicker, Shutterfly and Google Photos make sharing whole albums with family and friends or even the world quite simple. Anyone can become a Getty contributor and sell their photos through the associated Getty platforms. The application process is simple and once you have been approved you can upload as many photos as you wish. You can also share and sell through Eye Em, 500 px and SmugMug. You can choose to share your photos with the world and make them free to use with Unsplash or by posting them on Flickr with a Creative Commons license. Film festivals to which you can submit your videos can be found through FilmFreeway.com. With a free account, you can upload and submit your films to festivals around the world.
Advances in smartphone cameras in combination with social media platforms provide opportunities for accessible, affordable photography and video creation. Websites such as the iPhone Photography School are full of free resources that can help you develop your skills. Via the web, you can easily share your work with an audience that reaches beyond friends and family. Every person has their own story to share. Share your world with your smartphone camera.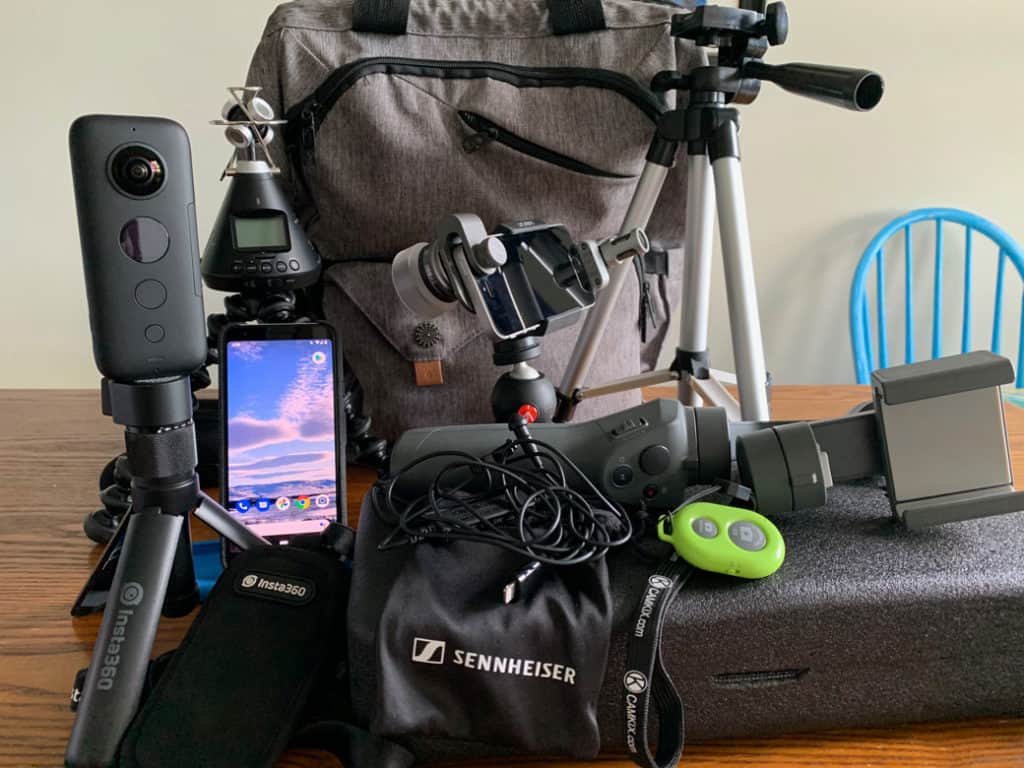 ---
Resources