10 Minutes
The Pinnguaq Association is proud to announce we are the new administrators for the implementation of the Computers for Schools program in Nunavut. We will work to make computers available to any Nunavummiut or Nunavut-based organizations that require them, with a special focus on combining the work of the CFS Nunavut program with the work of the te(a)ch program currently being developed in the territory. You don't have to be a school. Contact us!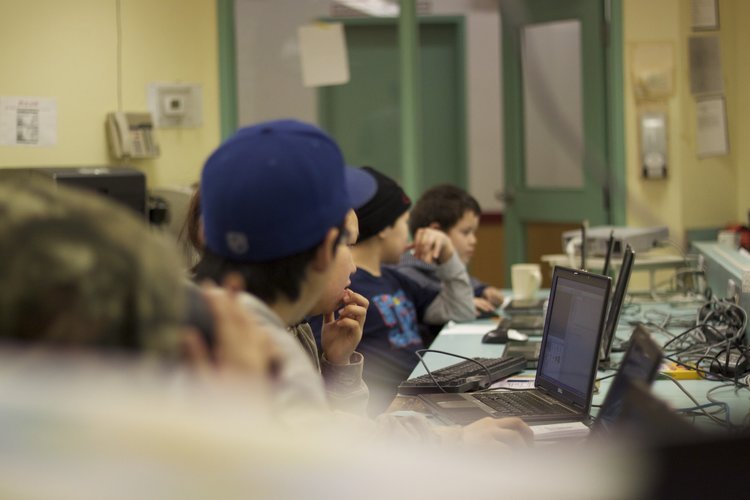 The CFS program was co-founded in 1993 by Industry Canada and the Telecom Pioneers. It is a national program that refurbishes and delivers, at little or no cost, technology from government organizations, private businesses, and individuals, in support of digital inclusion and economic development. Computers are distributed to schools and non-profit organizations supporting youth, seniors, low-income Canadians, new Canadians, Indigenous people, and other eligible recipients across Canada.
Computers for Schools Nunavut is administered by The Pinnguaq Association with support from the entire CFS network across Canada, Innovation, Science and Economic Development Canada (ISED) and Computers for Success Canada (CFSC).
So what does this mean? Nunavummiut, if you need a computer, if your organization needs computers to improve what you do, if you're going to school and need a laptop, get a hold of us! We are here to help.
If you're involved with our te(a)ch program, we have computers to send to you so you can take advantage of what we're doing there.
At the same time, if you're in Nunavut and want to recycle your existing computer, contact us. We're still working out how the refurbishment program will function, but we would love your help with creating a sustainable tech infrastructure across the territory.
---
You might also like