15 Minutes
Pinnguaq is in Arviat all week, this week and will be hosting our second te(a)ch session there (our first was all the way back in February 2015). But that's not our primary purpose there. We will also be hosting a four-day curriculum consultation session, unlike anything we've ever done before.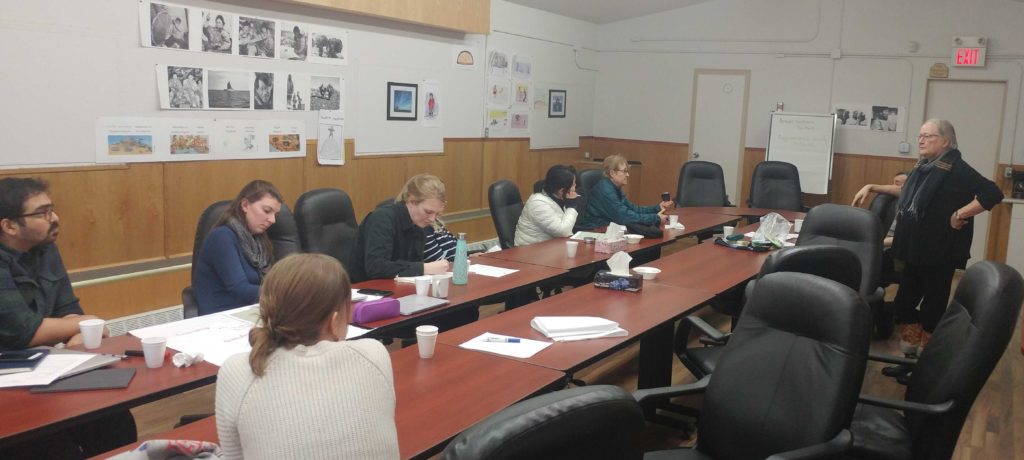 With partners in Canada Learning Code and Qaujigiartiit Health Research, we are teaming up with Aqqiumavvik of Arviat to run a full week consultation on what a unique "Made in Nunavut" computer science curriculum might look like. Our team will spend the first day engaged in Inuit Qaujimajatuqangit and consulting with elders as to their experiences with technology.
The next day our team heads out on the land with the Young Hunters of Arviat to see the Smart Ice program in action and learn how technology is changing this traditional practice. The day after our team will visit Kiluk, the Hunters and Trappers Organization and many more community members to see how technology is used day to day to improve the lives of community members. From there, our team, along with the people of Arviat we've worked with all week, will craft a methodology and philosophy that leads to a better type of technology curriculum design for Nunavut community.

We are delighted to have Canada Learning Code (CLC) involved. As fellow CANCODE recipients, CLC is at the forefront of progressive technology curriculum design in this country. We're partners on a K-12 computer science curriculum, and they've been regular guests at our Makerspace in Iqaluit.

Qaujigitartiit Health Research has been a partner in the te(a)ch program since its inception. Our first delivery of the te(a)ch program (then Code Club) was in Arviat in 2015 and we're delighted to still have them along for this work. They've developed curriculum and content, and have a unique understanding of this type of work in the territory. te(a)ch would be only a shadow of what it currently is without them.

We don't know what this week will produce, but we're excited to share the work and journey through our Facebook, Twitter and Instagram posts. Whatever comes of this will be an improved, more representative development methodology for curriculum and it will be made available free to everyone.
---
You might also like