20 Minutes
Pinnguaq's Delivery Team had the pleasure of running a Digital Skills Camp in Pond Inlet from November 15th to the 23rd of 2019. Pond Inlet, Mittimatalik, is a small, predominantly Inuit community in the Qikiqtaaluk Region of Nunavut, and is located in the northern Baffin Island. While the community has the government being the largest employer there is also a great sense of small businesses, tourism, and artwork found in Pond Inlet.
Our Pinnguaq Delivery Team members Jonathan and Marie-Lee had an amazing experience working with 130 students in Grades 3-6 at Ulaajuk School. Programs taught during this week were focused on pixel art with GraphicsGale, human-computer procedural writing and an introduction to Scratch. Here is what happened!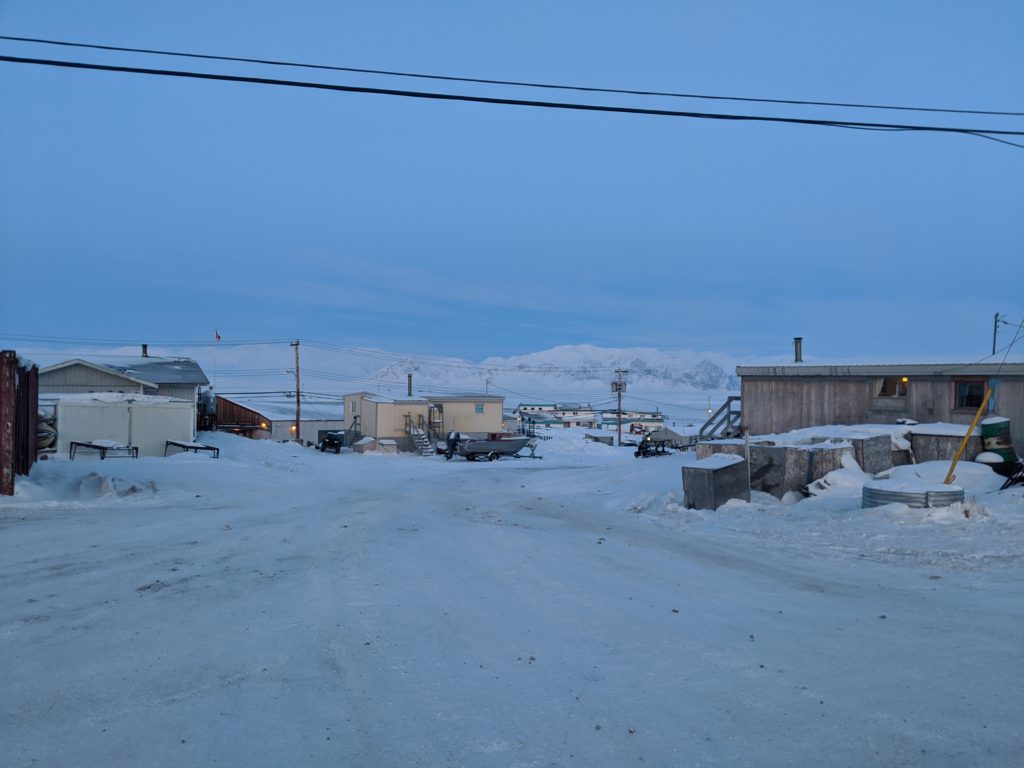 ---
The Human Computer Activity
The Human-Computer activity was used to teach students about the strengths of humans and the strengths of computers but to also understand computer limitations. It was important to establish the importance and impact of the shared language with each other and with computers. In the modern age, we use computers all of the time and it's important to show students how we as humans can use computers to our advantage and how we are really in control of them.
We demonstrated this lesson by asking students how to draw a smiley face on the board. If a more complex answer came up, such as "add nostrils", then we would get students to answer with how they look. This shows students how specific you need to be when telling a computer to do something. It perfectly demonstrates the "instructions = algorithms" and that they were actually making an algorithm to draw a smiley face. Keeping in mind, while your algorithm may not always be right, there are certain ways to do something. This helped to represent the "Human-Computer", where students got to instruct their teacher on how to draw something, and in turn, they were creating an algorithm.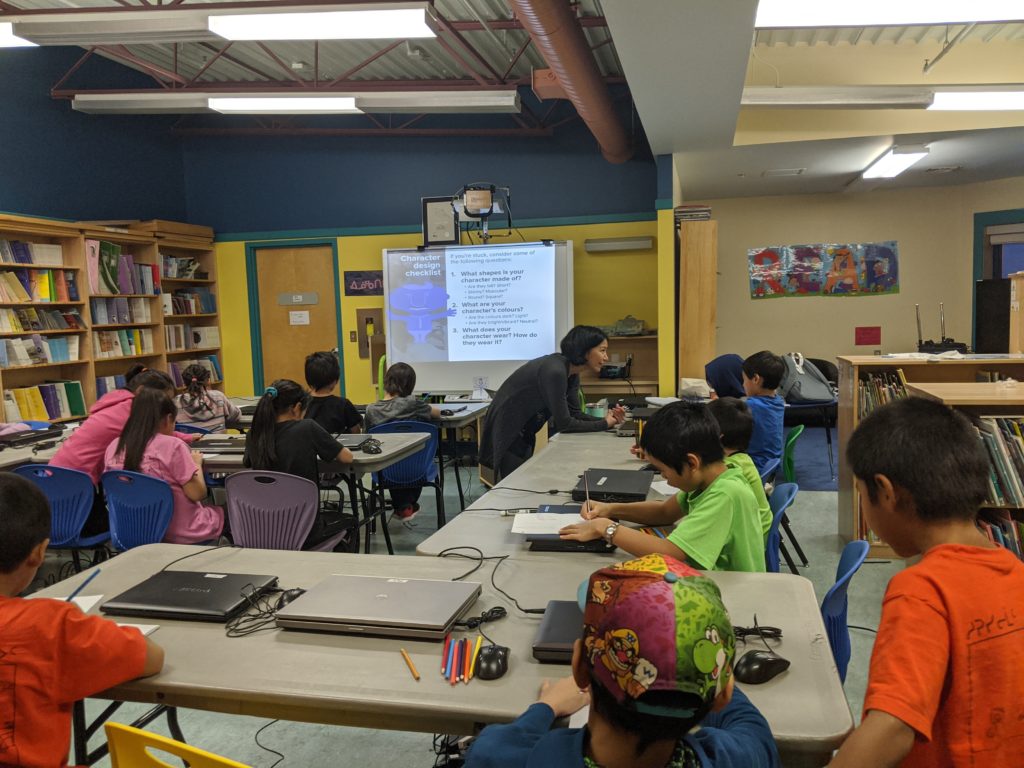 ---
Teaching Ethics, Teamwork, and Tech Through Teach
Next, was a more complex lesson teaching the students ethics, teamwork, and tech all in one lesson just by using Scratch. The ethics lesson was that as humans we are in control of what the computer can and cannot do. The tech lesson was to understand the basics of how to work within Scratch and the program's working environment. Then the teamwork lesson was to create groups and work collaboratively to present a new feature in Scratch.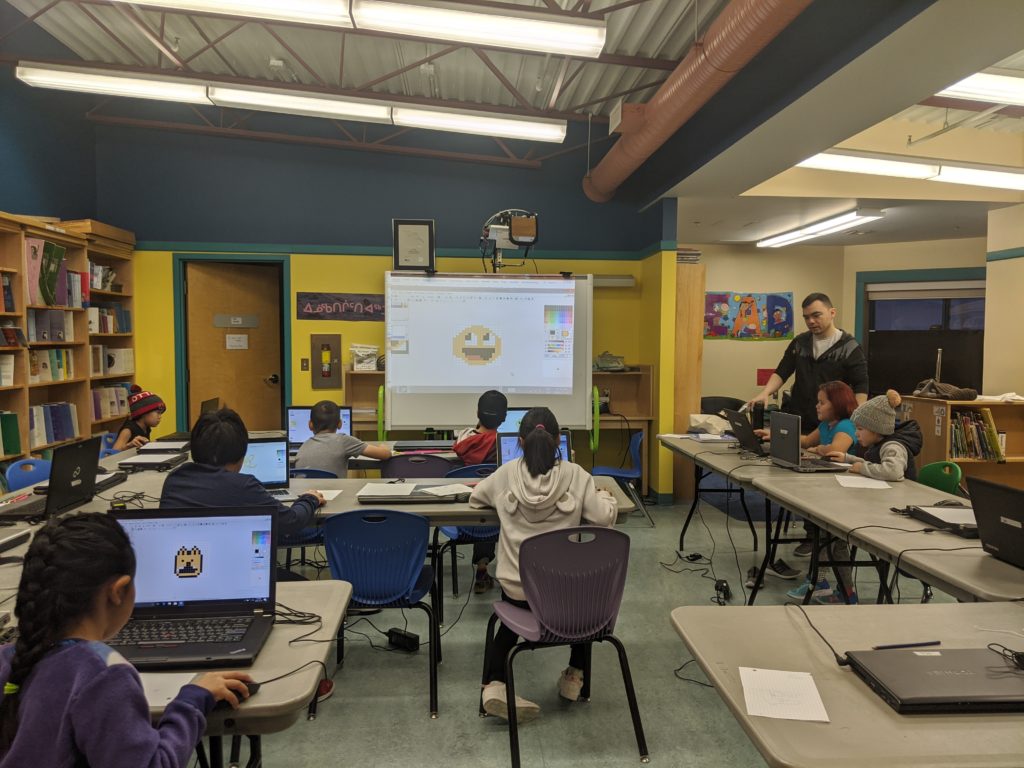 ---
Creating Digital Art in GraphicsGale
From the functionality of a computer to understanding the basics of coding through Scratch, it was time to create digital art using GraphicsGale. This lesson included topics such as character design, pixel art (the uses of pixel art), colour & resolution, and keyframes. Students enjoyed making their own characters and animating their sprites they created using this software program.
This was a lot of content to teach but our Delivery Team always comes prepared! Preparing their lessons in advance allows our Delivery Team to meet with community members that they otherwise would not be able to meet during their busy schedules. Granting them time to meet the teachers and administration that they would be working alongside.
Overall Jonathan and Marie-Lee had a tremendous time in Pond Inlet, and are looking forward to visiting again to provide more digital skills to the ambitious learners of Ulaajuk School.
---
You might also like