10 Minutes
Exciting news! An app we've been developing, Health NU, was launched on the App Store and Google Play Store on September 19, 2017! Through our te(a)ch program, we have worked in partnership with Qaujigiartiit Health Research Centre to combine technology and the role it can play within health care. This project allowed us to take that relationship one step further in the creation of an original app. The goal of Health NU is to amplify the voices of Nunavummiut to welcome and orient new members of the health care workforce. With the help of community members and health care professionals, we created this app as a way to address a community-wide need for improved cultural and health care systems.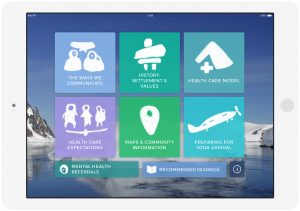 Health NU contains many different variants to help healthcare providers have a better understanding of the culture and health care systems in Nunavut. Some of the features the app has to offer are:
Communication – A look at both verbal and non-verbal communication in Nunavut and an introduction to the Inuit language.
Our History and Settlements – The background needed to understand Nunavut's unique health care system.
Health Care Model – An overview and understanding of the connections that make Nunavut's health care system work.
Health Care Expectation – A look at expectations for health care workers meeting new patients and traditional Inuit practices.
Preparing For Your Arrival – A guide on what to expect when moving to Nunavut, what you should bring with you, and an in-depth look on costs for goods.
On top of all of those features, the Health NU app includes an interactive map of Nunavut with community-specific information – including average weather, average cost of foods, maps, key phone numbers, and links to community Facebook pages.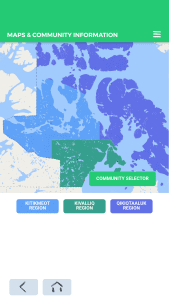 We're super excited to have this app released. Head over to the App Store or Google Play Store and download Health NU!
---
You might also like