25 Minutes
Courtney and Marie-Lee of Pinnguaq's Delivery Team got the chance to lead a Digital Skills Camp in Grise Fiord (ᐊᐅᔪᐃᑦᑐᖅ), also known as Aujuittuq, "a place that never thaws". Grise Fiord is an Inuit hamlet in the Qikiqtaaluk Region in Nunavut. It is the largest community on Ellesmere Island and is one of the coldest inhabited places in the world.
From December 2 to December 6, 2019, Pinnguaq taught a multitude of programs to students at the Umimmak School. These included Robot Turtles, GraphicsGale, Krita, Breakout Box, Bee-bots, Magicavoxel, and Mario Maker. While the students enjoyed exploring in all of these software programs, by far the most favourite was creating digital art in GraphicsGale. Especially learning GIF animation.
Although digital art was the overall favored software, younger grades from K-3 enjoyed learning with Robot Turtles and Bee-bots, while grades 7-9 responded very well to Breakout Box. Mario Maker was also well received by everyone as the students really liked learning the iteration process of game design.
---
Computational Thinking
The first few days were about computational thinking and an introduction to GraphicsGale. The Pinnguaq team used Robot Turtles to teach the concepts of computational thinking- how to think about problems and consider how a computer would resolve them. The first stage is 'problem formation' considering what the problem is that you are trying to solve. Second is 'solution expression' where the students are encouraged to map out an expression, for example using 'if' and 'then' statements. Thirdly is the 'solution execution'. This helped students gain the understanding that what you put into a computer, you get out of it.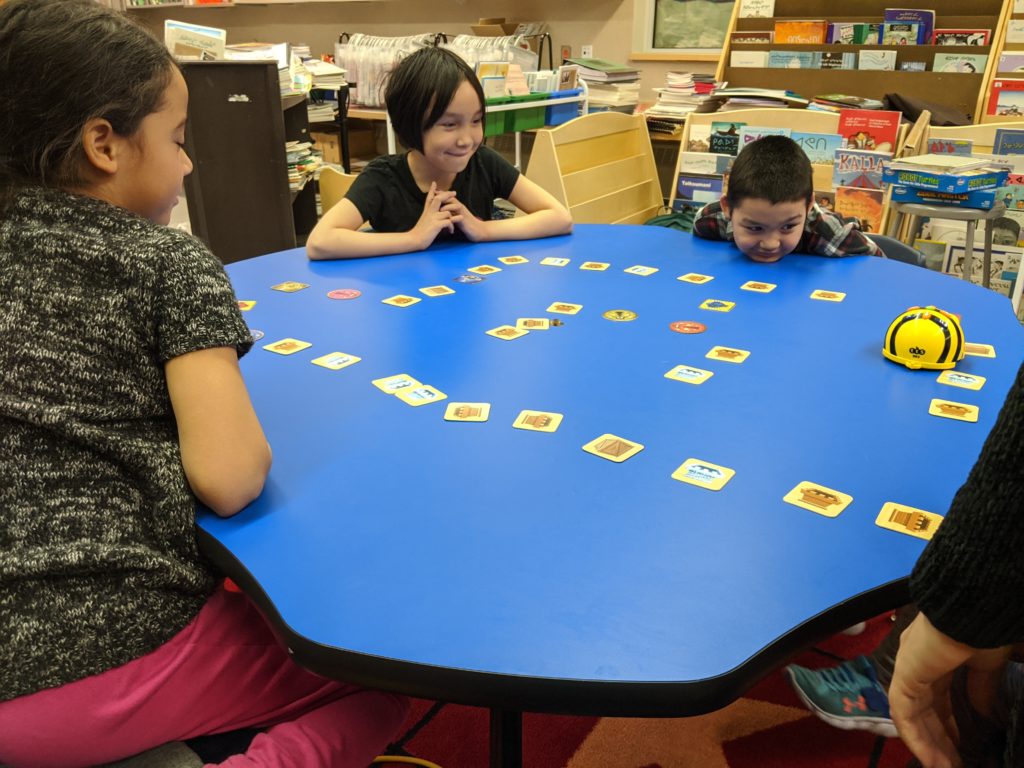 There were a few students who did really well with GraphicsGale and created beautiful GIF animations that incorporated storytelling about animals and nature. Krita worked out great for students who had previously had experience using mobile digital art programmes and apps, as well as drawing tablets. They were fascinated by the functionality and brushes that Krita had to offer.
The group then ventured into Scratch and Simple Circuits. This gave the students to use the skills they've learned creating pixel art in GraphicsGale and import it into Scratch to begin to develop a game around it.
---
From GraphicsGale to Magicavoxel
Using their new pixel art completed in GraphicsGale, the students were taught how to expand on this using a program called Magicavoxel. Magicavoxel allows the student to create pixel art in 3D space. They learned how to move around and navigate the menus and viewport, and how to create scenes. The students were shown how to create materials in Magicavoxel, such as glass, water, light, and more. The voxels in Magicavoxel are similar to the blocks in Minecraft, making it a fairly familiar concept to pick up.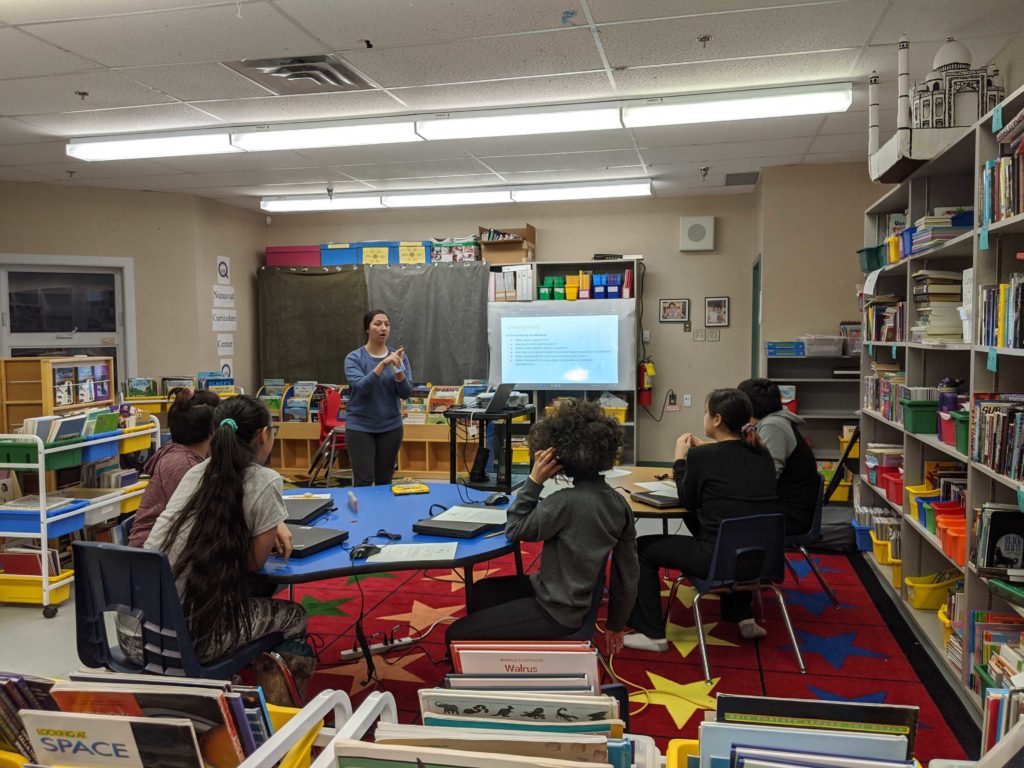 Overall, our time spent in Grise Fiord was great. Students were very engaged in the lessons that our staff delivered. The younger students were especially enthusiastic; they were very high energy, attentive, and ambitious learners. The approach Courtney and Marie-Lee took were to teach the students to learn through play. This concept was particularly successful when teaching games like Bee-Bots and Robot Turtles.
By the end of this week, everyone got to learn new programming and digital art skills. Courtney and Marie-Lee had a fantastic time teaching the students of Umimmak School and can't wait to visit Grise Fiord again.
---
You might also like