10 Minutes
2017 was a year of hiring. Over the next month or so, as we roll out brand and web changes, we will introduce you to everyone. For now, let's meet some of the newest staff. Check out our website to learn more about our awesome staff!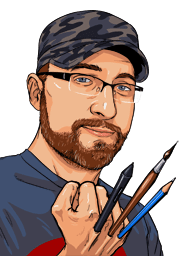 Ian MacLean (Ontario)
2D Artist
Ian MacLean is a veteran of the games industry with over 10 years working on various mobile, pen and paper RPGs and others. He is an accomplished 2D and pixel artist who has joined us to help develop a unique digital arts curriculum for Pinnguaq. His work as an illustrator and artist can not only be seen in this article but will soon be seen in much of the work we release in the coming months and years.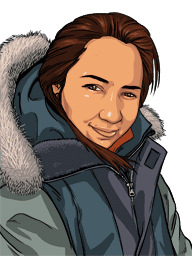 Chelsea Singoorie (Nunavut)
Community Coordinator
Chelsea joins us as an accomplished entrepreneur and public servant who has recently joined our team and established our Iqaluit, Nunavut office. Chelsea's previous work include asset-based community wellness program development, economic development community outreach initiatives, centered around building capacity & co-founder of Nunabox Media Inc., a Nunavut-based contracting and procurement consulting firm.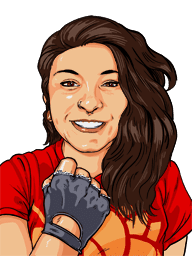 Hailey Bennett (Ontario)
Program Administrator
Hailey actually joined the team close to a year ago, having come on as an Intern to help with the TV show Future History. Hailey worked on set and helped create the social media content and direction that is fueling the Facebook, Twitter, Instagram and website to this date. Hailey is now on full time – her tasks spanning the gamut from social media to taking a lead role in the CFSN program.
David Poeung (British Columbia)
Programmer
David joined us recently as a programmer and graduate of the University of Calgary. David is an excellent developer who has worked on an unannounced mythology project and more. David brings a level of programming skill that helps us create some of the highest level software possible.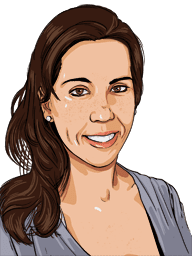 Maria Alejandrina Coates (Ontario)
Development Manager
Maria is the newest member to join us. She is a masters of Art History with a graduate focus on curatorial studies. She comes with a long history of not for profit work with galleries in the greater Toronto area. Maria joins us to focus on fundraising, to keep the company strong and moving forward with a financial stability we would otherwise squander on pastries.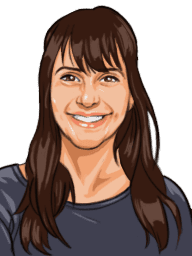 Emily Canfield (Ontario)
Graphic Designer
Emily joins us as our graphic designer at the start of January 2018 to help shape the look and feel of our promotional material and content. She most recently has developed the look of the new Pinnguaq website and has put together new trade show materials for us. She will play a key role in providing the appearance of not being amateurs in the coming year.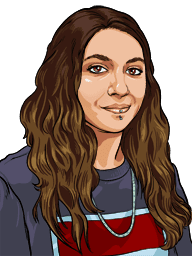 Kim Smith (Ontario)
Videographer
Kim is a graduate of Brock's film program and a current student of Sir Sanford Fleming College. She will be leading the creation of mentor videos that will play a key role in complementing the curriculum we developed and sharing the various talents of the industry. Kim has significant experience both shooting and editing video and will keep the work we do both professional and inspiring.
---
You might also like