15 Minutes
Pinnguaq has been on the road a lot lately so we thought it was time to introduce you all to our Delivery Team! We are very proud Pinnguaq is able to bring our participants a diverse group of teachers with a variety of backgrounds in education, technology and art.
Now it's time to meet the team!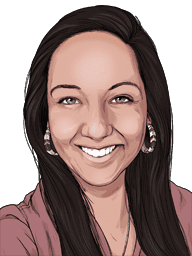 Courtney Milne
Digital Skills Steward
Courtney is a Digital Skills Steward delivering programming in partnering communities. Courtney is mixed Anishinaabe, Haudenosaunee and Scottish heritage, currently residing in Nogojiwanong (English name: Peterborough) with her family roots in Kahnawake Mohawk Territory and Chippewas of Nawash First Nation. She holds an Honours Bachelor of Arts degree in Psychology and a Masters of Education degree in Language, Culture and Teaching. She has spent her career working with Indigenous communities both urban and on-reserve, in a variety of fields including program development, child & family wellness, community wellness, post-secondary education and research. Courtney is a beadwork artist who uses her cultural knowledge and teachings to guide her artwork and tell a story.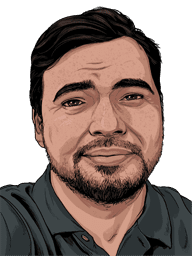 Jonathan Weber
Digital Skills Stewards
Jonathan is a Digital Skills Lead based out of Ottawa, ON. He has worked in a variety of fields, including software development, educational research, and, more recently, in teacher education and teacher professional development, focusing on coding, robotics, and computational thinking. He also spent many years volunteering with STEM outreach organizations, doing school and public outreach activities in Ottawa and the surrounding areas, as well as in Cree communities on the Quebec side of James and Hudson Bay. Jonathan is currently a doctoral candidate in the Faculty of Education at the University of Ottawa, where he studies teacher identity, teaching practices, and making practices. In his free time, he enjoys playing video games, making things, and petting his cats, Charlo and Bok Choy.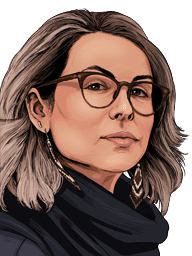 Stefanie Kuzmiski
Digital Skills Steward
SJ is a Board Certified Medical Illustrator. She is of mixed Néhiyaw and European ancestry and currently lives in Toronto. She holds an MSc in Medical Art. Her work has focused on cellular animations that illuminate the miraculous inner workings of the human cell, thus enabling us to learn about our bodies and our connection to the world around us. At Pinnguaq she is invested in using a decolonial teaching praxis to facilitate discussions surrounding the ways new technology and art can inspire critical reflection on the ways we move through, exist within, and share our environments.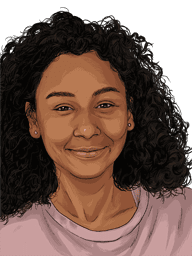 Marie-Lee Singoorie-Trempe
Digital Support Worker
Marie-Lee is an Inuk/Québecoise traveller and artist with a strong passion to learn and connect. After spending one year living in New Zealand and experiencing the rich, inclusive nature of its indigenous culture, Marie-Lee was inspired to find new ways to explore and share her own heritage, particularly through digital and non-digital art, music, film and photography. Marie-Lee enjoys being outdoors, hiking, hunting and fishing.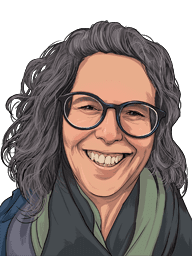 Mary McDonald
Digital Support Worker
Mary is an educator, writer and media artist who loves to collaborate. She creates poetry films and Augmented Reality art installations. Mary gets really excited about participatory media/digital arts projects and believes in the potential for creative technologies to inspire individuals and connect communities. Mary's next adventures include creating geo-fenced sound collages of WWI and WWII letters. Mary has a B.Ed, specializing in Special Education and Language Literacy and is currently finishing off her Master's of Educational Technology degree through UBC. She has taught in Canada and at international schools in Africa and in Asia. Mary loves travelling to meet new people, learn about different ways of being, and experience new landscapes.
Coming soon to a community near you…
Kuujjuaq, QC: Nov 18-22
Pond Inlet, Nunavut: Nov 18 -22
Kangiqsualujjuaq, QC: Nov 25-29
Resolute, Nunavut: Nov 25-28
Grise Fiord: November 28-Dec 3
---
You might also like