15 Minutes
---
The Importance of Community in Online Learning
"Oh, I hope Omar can join, he's so funny and he's really good on the piano!" my daughter said, as she and her special education class began their first virtual meeting since the school closures a month earlier. Her spontaneous words describe one of the key ingredients of community.
Let's first think about what a sense of community means in settings other than education. Think about how you feel when you are a member of a club, or when you enter that little coffee shop you frequent. Maybe the barista even remembers how you like your tea or coffee. It's all about being seen- that you as an individual are recognized, you are welcomed and you know that your presence matters in some small or big way. A feeling of belonging
How does a sense of belonging help you learn?
It depends, of course, on what you are trying to learn and why. If you are in the process of fixing a squeaky bathroom door, and just want to know how to fix it and fix it quickly, you may not feel the need to belong to a community to get that information.You might be glad those communities exist online though when you Google how to fix it. If however, you renovate houses on a regular basis, you might participate in a group that shares renovating know-how. If you often check in with this group, you likely feel a certain sense of belonging. Others in the group might turn to you for your area of expertise while you might seek out advice from another member of the group for your questions. When you are invested in long term learning goals, participating in a community of people interested in the same learning goals can be very beneficial. You will feel a stronger sense of belonging to that community if you participate frequently.
Just like getting that coffee, if you are running errands in an unfamiliar part of town, you just want to get your coffee and get on with your day. You don't care if they don't recognize you or know that you like one and a half cream, not double. But when you visit a coffee shop where you are a regular, part of that mission is also social. Saying hello, talking to someone, being recognized, all of these matter in our lives. We are certainly noticing how important these daily community interactions are in these days of Covid lockdown. When you enter a space where you feel a sense of belonging, you bring more of yourself into that task. You feel recognized and you are more fully present.
A learning environment that brings together all of these elements of belonging, community and shared learning goals provides the best setting for engaging learners. Learners who feel recognized for their unique contributions are more deeply invested and better able to understand and communicate ideas. A very fertile learning setting is created when everyone in the educational setting achieves this level of engagement.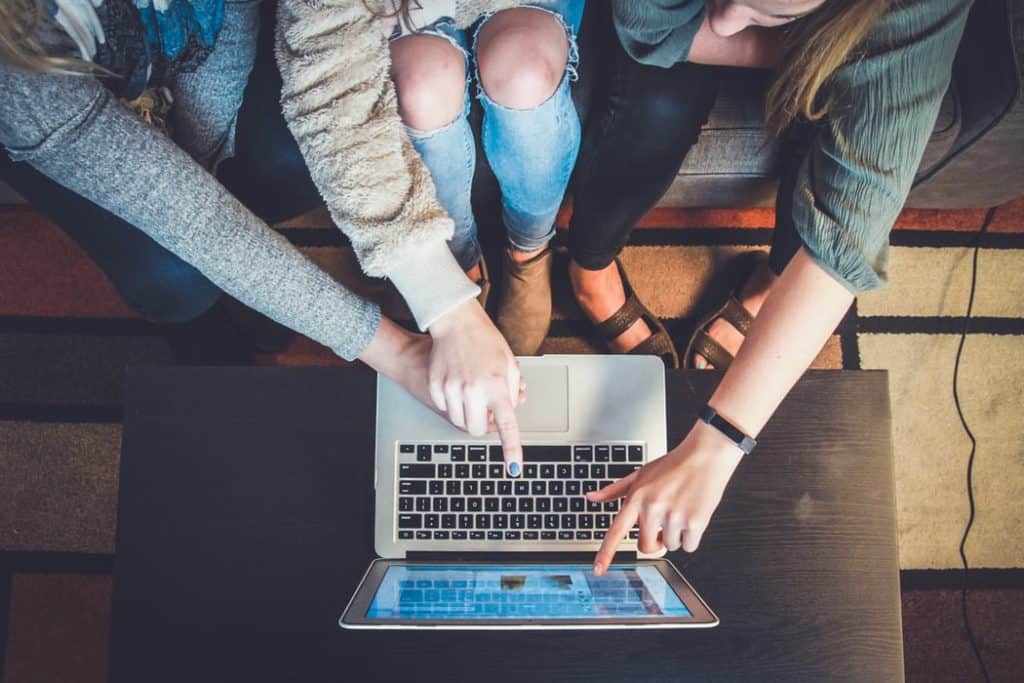 A group of people learning with and from each other creates a "community of practice" or a learning community. In learning communities, we can draw on each other's knowledge and strengths. We can contribute to and benefit from collective knowledge. Collective knowledge is shared knowledge. It is knowledge that includes all the unique contributions of each participant, creating a rich pool of shared learning. As they say, two heads are better than one.
How can a sense of community happen in an online setting?
An environment where participants are encouraged to communicate with each other and with the teacher is a key aspect of a fertile learning community. Each member of the group contributes to the learning and feels that their unique contributions are welcomed. This learning setting is far more productive than a setting where learners are simply passive recipients. A fertile learning environment is one where assertions are heard, questions are asked, and ideas are challenged. Discourse is what can solidify a memory. It can move an idea from thinking to understanding.
Have you ever attended a boring lecture in a massive lecture hall? I attended one of my Psych 101 courses during my first year of university. Only one. The class was so large, it had to be held at Convocation Hall at the University of Toronto. And yes, I passed, but just barely. In contrast, I attended all of the workshops for an English Literature course and achieved much higher grades. We met in small groups to discuss and wrestle with themes, points of view, and universal archetypes.
I've been pursuing the Master of Educational Technology (MET) degree through the University of British Columbia for the past five years. It is a fully online, international program with many fellow students spanning continents and timezones. None of my classes have taken place via video conferencing software like Zoom. All of the discussions and interactions in these classes have taken place asynchronously. When I work on a project with a fellow student in China, we work together at opposite times of the day. Despite this, I have felt a strong sense of community in this program and in each of my classes. I have collaborated with classmates on countless group projects, and have met and made good friends through the program. So, what are the key elements to bringing a sense of community and an alive, fertile learning environment to "distance" online education?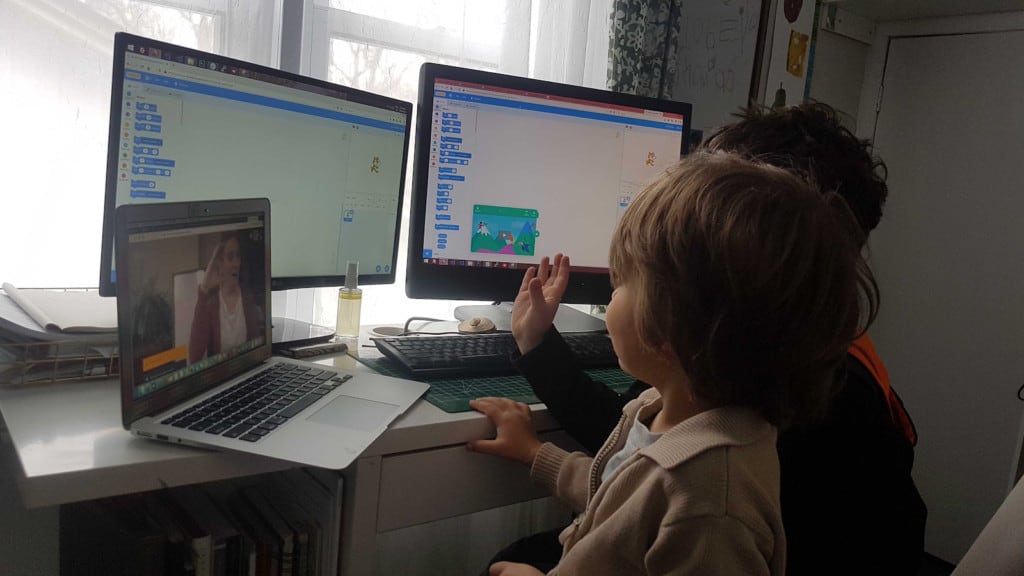 Of course how this looks will differ depending on the age of the learners, the population, and the subject matter. There are however, some core key ingredients to turning a virtual learning space into a wonderfully alive, welcoming, great place to learn space.
We can take all the things we've said about entering that little coffee shop, and that feeling of belonging and apply them to creating the best virtual learning environment. Online learning, just as in a traditional face to face setting, happens best when you feel you are part of a community. When you feel recognized for what you bring to the group, when you are welcomed and included and feel that your presence makes a difference, then you can be fully engaged, awake and alert.
It doesn't matter if you are all meeting, talking, and working at the same time. And it doesn't matter if you can see each other in a profile, 'Brady bunch' grid through your video conferencing software. But, what does matter is that you know who else is in your course or group. You need opportunities to meet them, learn a bit about them, and to introduce yourself. You want to know that the teacher is there, who that teacher is and feel their presence. Participants need to be communicating with each other, and with the teacher. They need to be asking questions, actively discussing and contributing ideas.
There needs to be a way to engage in lively dialogue, and sometimes in lively dialogue that has nothing to do with the learning itself. It has to matter that you are here and that I am here. When we are all here, really present, we can do our best learning together.
---
The Top Five Ingredients for Creating Community in Online Learning Environments
Know who the fellow learners are in your course or group.
Introductions – Introduce yourself and meet others — get to know the unique contributions you each bring.
Teacher presence — Who is the teacher? Know that they are there with you on this learning journey.
Communication among learners — including lively dialogue.
Communication with the teacher.
---
Further Reading
Tony Bates is one of Canada's leading educators on learning through online education. Visit his site to discover a gathering of resources. His open textbook, Teaching in a Digital Age is a must read for all educators today.
---
You might also like