15 Minutes
Pinnguaq's Delivery Team was invited to lead a Digital Skills Camp in Kuujjuaq the week of November 18, 2019. Formerly known as Fort Chimo, which was an inflection of the phrase "Samuuq" meaning 'let's shake hands'', Kuujjuaq is the largest northern village in the Nunavik region of Quebec. Kuujjuaq (ᑰᔾᔪᐊᖅ) is a former Hudson's Bay Company outpost placed on the west shore of the Koksoak River, upstream from Ungava Bay. Kuujjuaq is home to a number of attractions including hotels, restaurants, artwork and extraordinary landscapes.
Pinnguaq's Delivery Staff members Mary and Stefanie had the pleasure to meet and work with 72 students and their teachers at the Jaanimmarik School in Kuujjuaq. One thing to note was that many of the students were trilingual speaking, Inuktitut, English and French.
Different programs were taught throughout the week including GraphicsGale, coding in Scratch, 3D animation with Blender, digital art with Krita, and writing interactive stories in Twine. A lot of the students loved GraphicsGale since it is a very accessible way to create digital art. Not only is it accessible, but it allows the students to express themselves and their own interests through art and storytelling.
---
Coding in Scratch
Learning Scratch was the first coding lesson for many of the students. Mary and Stefanie did a full group walkthrough for writing the first function and there was a small class celebration once each student completed it. For the next step, the students did a "dancing thumbs up" which was a fun way to signal they were ready to have their code checked by one of the delivery staff or their teachers to move onto the next step.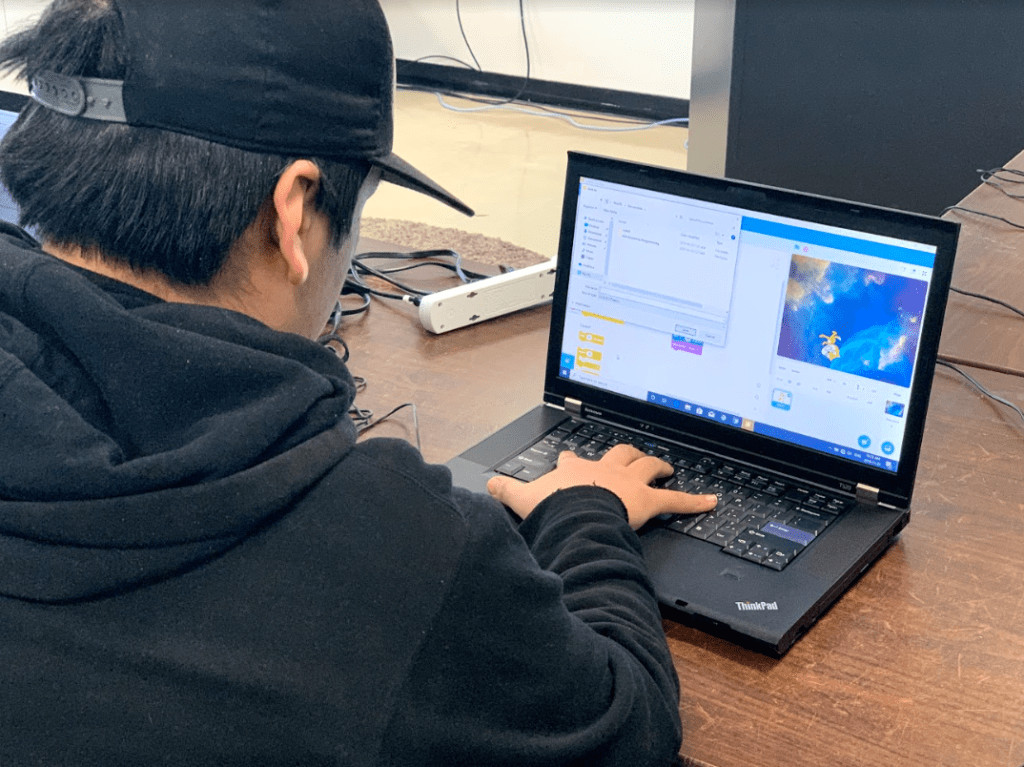 ---
Twine
Twine was a success as well. The Pinnguaq team started with the 'fortunately/unfortunately' game, followed by Mary's "River Game" which broke the ice. The purpose of these games was to get the students to start thinking about storytelling. The students became very engaged which started to get the ideas to start flowing.
The students of the Girls' Project, a class designed to support teenage girls to stay in school, helped Mary to co-write a fictional story about a grandmother. This text-based story creation method served as an instructional model, guiding the story based on a choose your own adventure type of style. It also led to an engaging piece of interactive fiction. The girls later expanded on the grandmother story adding their knowledge of traditions. With every choice they faced in the story creation method, they collectively and continually focused on the grandmother being the lead protagonist in the narrative.
The students now had the various pieces they needed to put together a piece of digital art. One student worked on a piece called "Northern Lights", which she intended to bring into Scratch as an animated backdrop. Another student created an animated Skidoo with lights that flashed on and off. The majority of students were able to develop their storylines and complete their animations.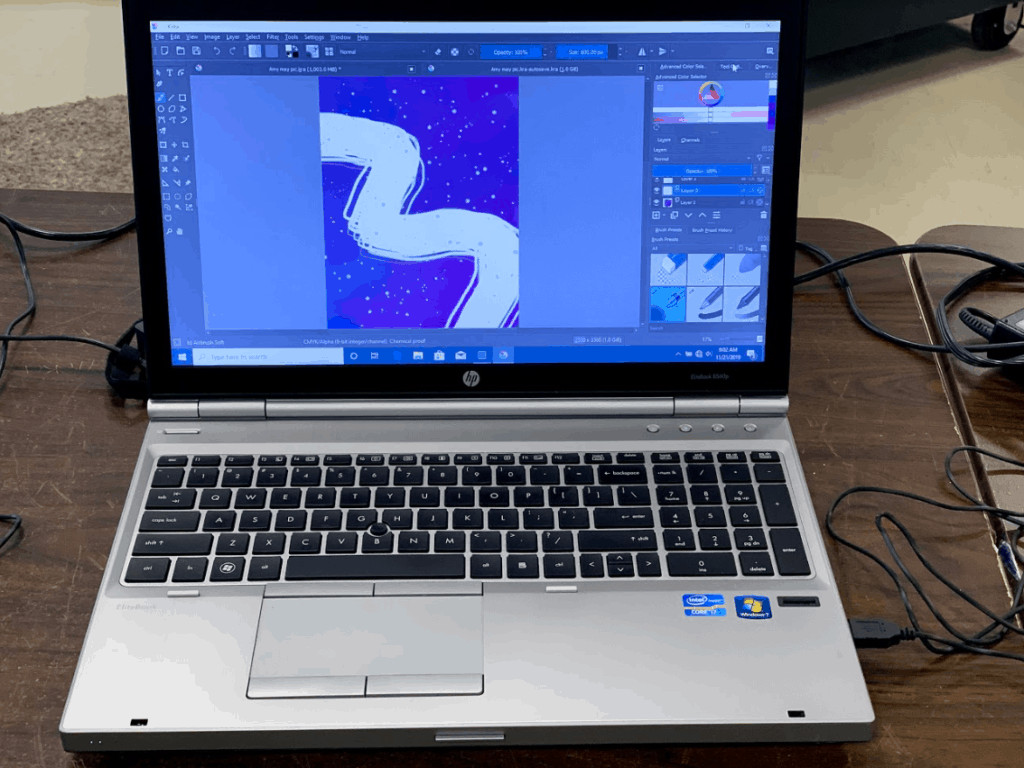 Victoria, a government employee in Kuujjuaq, originally from a small community in Nunavik, said that she was glad to see their students enjoying the software and exposed to digital skills.
Overall, Mary and Stefanie are thankful to have been invited to meet and work with the school community. At Pinnguaq we were all sorry to hear about the loss of a friend in the community. We are however excited to visit again soon for more storytelling and creation.
---
You might also like