As a new school year starts, we are proud to have a few of our own starting post-secondary!
Alyssa Amell, one of Pinnguaq's Digital Artists, has started at Fleming College for Graphic Design – Visual Communication this fall! Alyssa has been with the organization since May 2018. As a self-taught artist, we have seen tremendous growth in Alyssa's skill set as an artist and a valuable member of our production team. Alyssa has contributed many of her talents to the organization and our projects through her art, game design, delivery and developing modules for our learning space.
As a full-time staff member, Alyssa is taking part in Pinnguaq's Education Leave Policy.
Education is a key component of the Pinnguaq Lifecycle, not only by providing educational experiences through our digital skills programming but ensuring our staff have access to external educational opportunities. Pinnguaq Association recognizes that its employees are valuable assets, and our Education Leave Policy aims to invest in our employees' learning cycle to develop their expertise and support them in becoming qualified individuals in their respective fields. Our Education Leave Policy helps support staff who wish to pursue educational paths by providing tuition coverage and subsidized wages.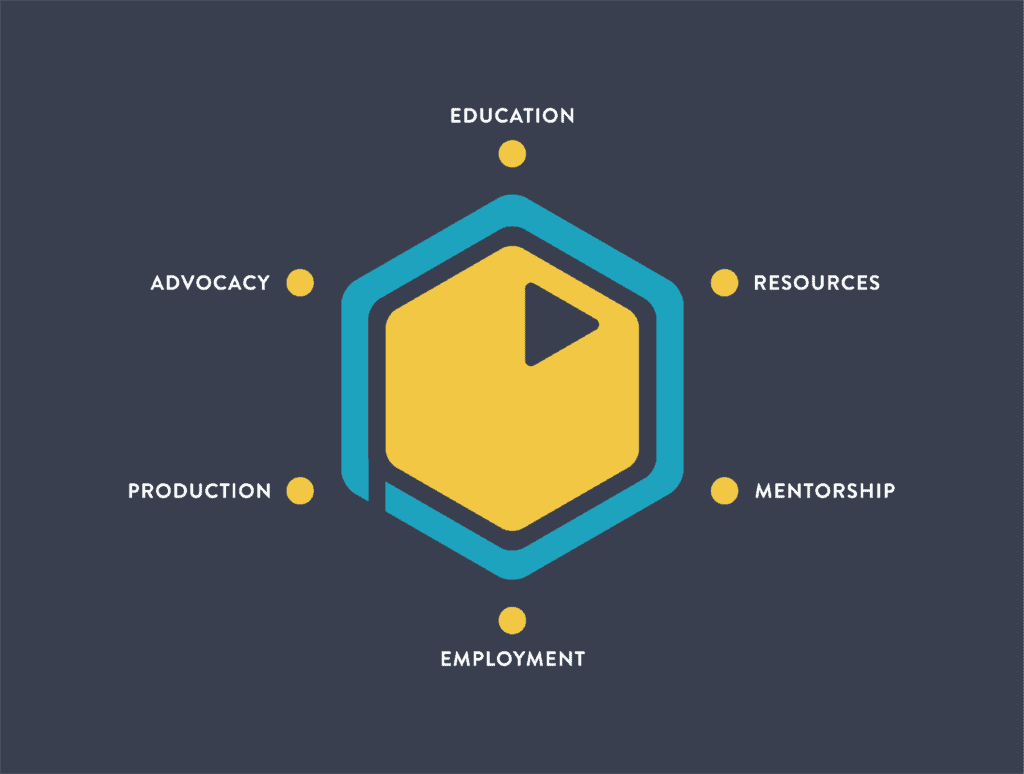 The implementation of Pinnguaq's Education Leave Policy is one of the key stages of Pinnguaq's Learning Life Cycle. Not only do we aim to provide learning and mentorship opportunities through our programs and initiatives, but we also encourage our attendees and staff members to seek skill development and continuing education outside of the organization.
With the added difficulties and stress that students will be facing this year, we are grateful to have to the opportunity to provide our employees with support as they focus on their studies.
As Alyssa embarks on this next milestone of her professional journey, the Pinnguaq Team would like to wish Alyssa the best of luck on this next milestone! We know she'll do great things!