20 Minutes
The Pinnguaq Delivery Team ran a Digital Skills Camp in Resolute Bay from November 25th to the 28th of 2019. Resolute Bay (ᖃᐅᓱᐃᑦᑐᖅ) is an Inuit hamlet on Cornwallis Island in Nunavut. It is placed at the northern end of the Resolute Bay and the Northwest Passage and is part of the Qikiqtaaluk Region. Being one of the northernmost communities Resolute Bay is also known as "the place with no dawn".
Our delivery staff members, Courtney and Marie-Lee, had the chance to teach many different programs. Programs and software included were GraphicsGale, Krita, Scratch, Bee-Bots (intro to coding & directional language), Robot Turtles (intro to coding), Codemaster (intro to programming), and Mario Maker (intro to game design). All of these programs were taught over 4 day period at Qarmartalik School for grades K to 12, which allowed them to work with a variety of students from all ages and learning backgrounds.
---
Pixel Art and Painting
GraphicsGale, a digital pixel art program, was the favourite software for all of the students to learn. This lesson was straightforward enough for all grades, but our staff members recalled it being specifically impactful for Grades 4-6. The approach with the GraphicsGale lesson was to have the students understand the concepts outside of the software (on paper first) before diving in. Courtney and Marie-Lee taught students how to create pixel art using graph paper and coloured pencils. Later, they used a digital grid to create art in GraphicsGale. It gave students a better understanding of how to create artwork using blocks and they really enjoyed this activity ahead of making a full animation. Many enjoyed learning about GIF animation, with some students creating little backstories for their GIFs.
Krita, a digital painting software, was the second favourite out of the programs taught. This was taught to students grades 4 and up. Although some students had a bit of 'painter's block' and needed some ideas prompted, they were all fascinated by the effects and different brush options available in Krita. The tutorials and lessons really helped convey the concepts of digital painting.
---
Coding Time!
Scratch, a block coding program, was also taught during this week. A lot of the students really enjoyed bringing their pixel art creations from GraphicsGale into Scratch and creating animations and games with them. This helped students see that their art beyond the paper or even beyond the screen, able to conceptualize that art could be taken to another level, from still to movement. The students had a great time showing off their animations and games to each other.
Bee-Bots, a robot designed for young students, is a great tool for children to learn sequencing, estimation, and problem-solving. Students had fun learning how to use Bee-Bots and really caught onto directional language, movement predictions, and distance estimation. This robot was a huge success for students in Grades 1-3.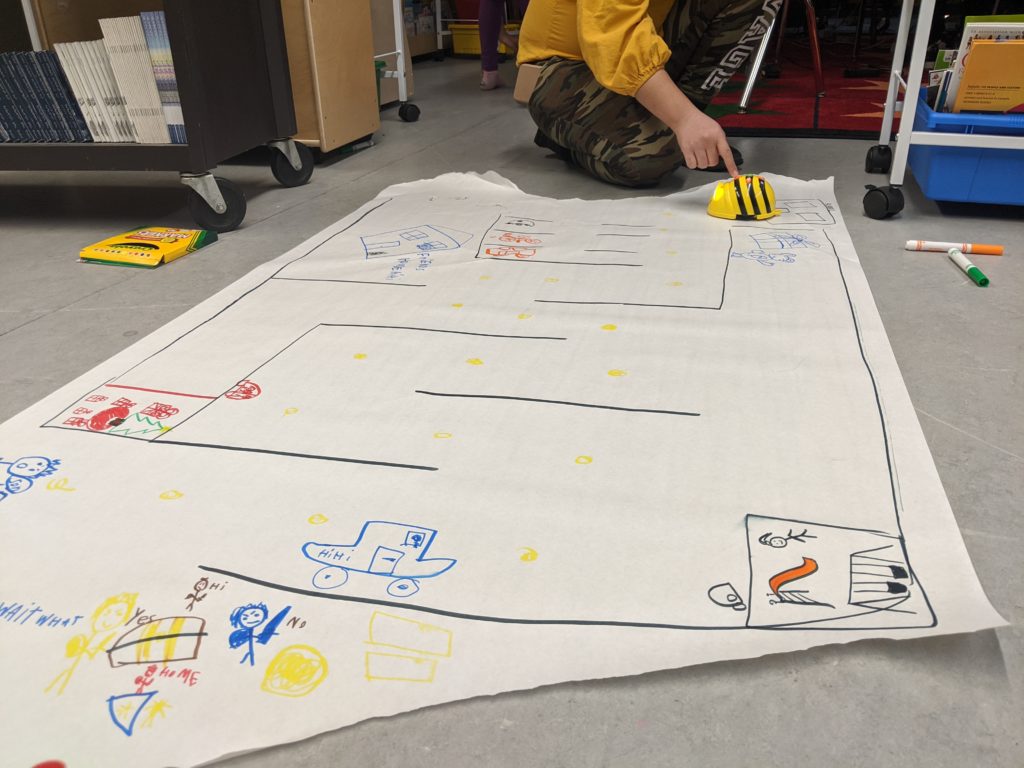 Robot Turtles, equally well-received by Grades 1-3, is a great way for students to learn programming through play. Students really enjoyed this game and even asked to play it again. Many students progressed to creating their own rules before Courtney and Marie-Lee even introduced that concept.
Codemaster is a fun way to learn the basics of programming without the use of an actual computer. Unfortunately, this game can become quite difficult and the rules aren't easy to grasp on to, especially for Grades 4-6.
---
After School Special
Courtney recalls her favourite part during this camp was the after-school sessions. These sessions happened organically as Courtney and Marie-Lee had been staying behind after school to finish some administrative work. A few students took the initiative to ask if they could stay behind as well to practice using their favourite software. Once the Pinnguaq Team realized there was interest, they began inviting all the students to come and work with them after school. It started off with 1-2 students and by the end of the week, they had 12-15 students staying past the last school bell. It was a very casual, welcoming, friendly, and open environment for not only the students but our Delivery Team. They got to step out of the teacher role and instead become a supportive peer/visitor as students worked away on their computers. The students got a chance to explore all the materials our staff members brought with them such as Bee-Bots, Mario Maker, laptops with all the software programs installed on them, Robot Turtles, Codemaster, and more.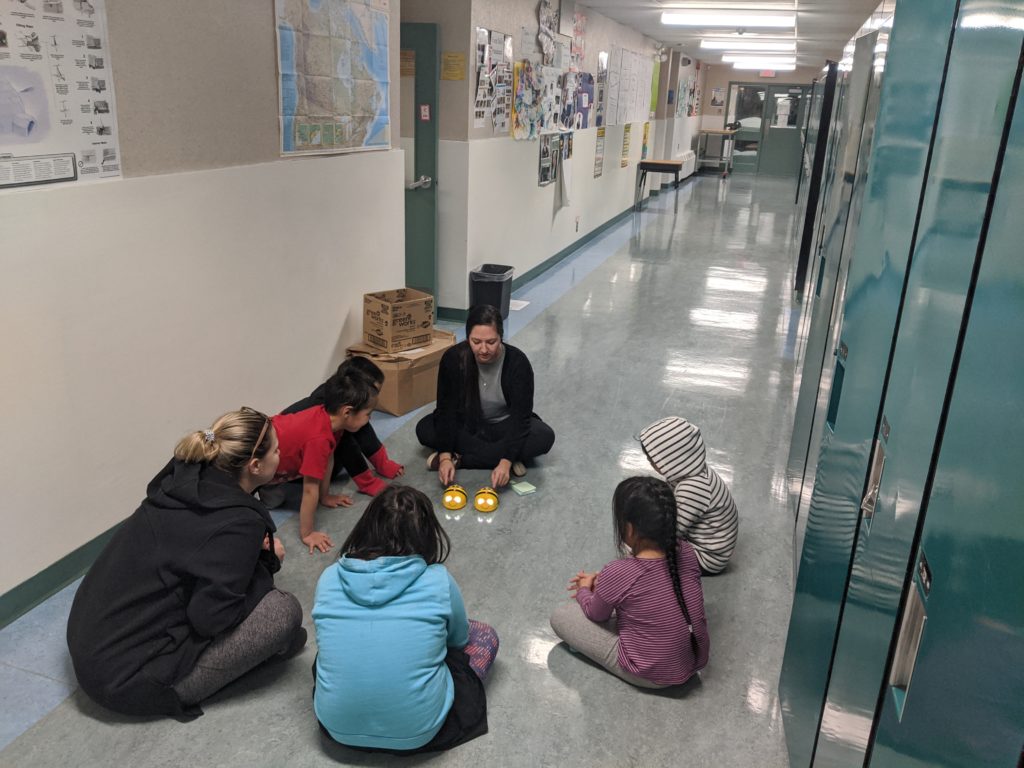 At the end of the week, Courtney and Marie-Lee had a great time in Resolute Bay. They got to teach many different software programs to students, but also got to be a peer and allowed students to further explore their interests. Pinnguaq looks forward to visiting Resolute Bay again and providing more digital skills training to students.
---
You might also like